Habitat for Humanity of Missoula
Helping Missoula families build homes they can afford.
Since 1991, Habitat for Humanity Missoula has helped our community build strength, stability, and self reliance through shelter. We sell homes to partner families at cost through an interest-free mortgage program, with payments structured to stay within each family's means. Our model helps ensure Missoula's working families can afford a place to call home. With the help of our partners, our volunteers, and community members like you, Team Habitat is ready to build more, serve more, and be the change our community needs.
We invite volunteers to help build, assist in the office, serve on committees and help with special projects.
Your donation builds homes, communities and hope.
We work to give a hand UP to Missoula families through the opportunity to construct and purchase a home.
Building Now
In 2023, Habitat for Humanity of Missoula is building homes for four families in Missoula County. We're excited to partner with three families to build their homes in the Franklin to the Fort neighborhood, and another family in our ongoing East Missoula neighborhood construction.
The Habitat Restore
Habitat for Humanity of Missoula's ReStore sells new and gently used furniture, building materials, tools and appliances to the public at a fraction of the retail price. Proceeds from sales are used to fund the construction of homes. The ReStore also helps ensure Missoulians have access to affordable materials for maintaining and improving their homes and diverts usable materials from the landfill. Volunteers support ReStore operations both in the store and around Missoula through donation pick-up services.
News & Events
Missoula to provide Habitat for Humanity $190K from Affordable Housing Trust Fund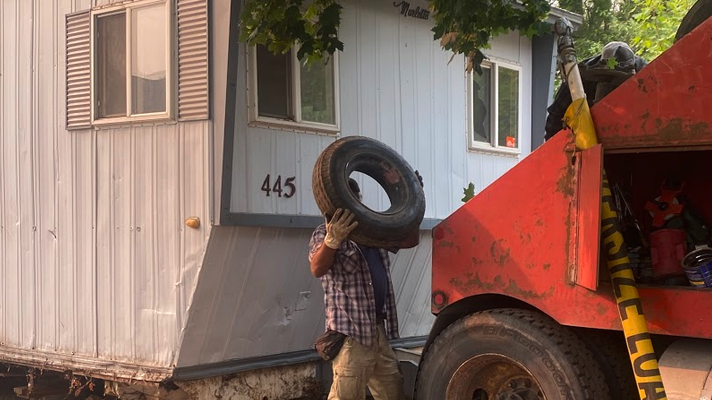 Article by Martin Kidston, Missoula Current
With more questions that time allotted, members of the City Council on Wednesday approved $190,000 from the Affordable Housing Trust Fund to support the placement of two module homes on foundations in East Missoula… read more
Habitat for Humanity Bringing Affordable Housing to East Missoula by Means of Modular Homes
News Story by Katie Miller, KPAX News
EAST MISSOULA, Mont. Two families are are going to going to have new homes in East Missoula after the Missoula City Council recently approved $190,000 to the Affordable Housing Trust Fund….. read more